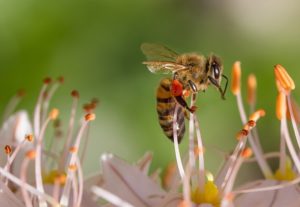 March 31st SMS Movie Night!
"The Eagle Huntress"
Everyone is welcome!  
RSVPs are helpful for veggie burgers and chair set up!
Time:      6:00 PM Pot Luck Dinner with 7:00 PM Movie
Where:   Liz Cramer's 533 Crystal Hills Blvd
Manitou Springs CO 80829
Contact:  Liz Cramer  elizabeth.cramer51@gmail.com
or (719) 659-3608
---
Ongoing Events
Newcomer Orientation: 2nd Monday of the month, CC Shove Chapel, Dharma Hall upstairs at 5:45 pm to meet anyone who would like some orientation to meditation, to our tradition, or to our sangha and customs.
5:15 Dharma Study and Discussion before Monday's meditation, with Sarah Bender Sensei:  Shove Chapel Downstairs, from the north entrance. .
5:15 discussions on Mondays at Shove Chapel will focus on supporting an ongoing practice in all of its aspects. Anyone is welcome to join in. We will also be taking up the teachings of Linji, our Chan ancestor.  If you would like to receive readings in advance, reply to this email. sembender@gmail.com .
Dharma Talks:
April 17 Sarah Bender, Sensei
April 24  Andrew Palmer, Sensei cancelled due to an event at Shove:  The Holocaust Commemoration April 24th in Shove Chapel at 7pm  (Also scheduled at Shove Chapel: Rachel Kurtz April 27th in Shove at 7pm)
Work in the Room: Saturday morning,April 15th  6:30 to 8:30 AM with Sarah Bender, Sensei
To schedule an appointment for April 15, please contact Sarah Bender, Sensei (sembender@gmail.com)
Zen Threads: April 1, Percy Pellerin
Steering Committee Meeting: Wednesday April 5th,  5:30 -7:30 pm at Liz Cramer's house.  Steering committee meetings are open to the entire sangha. Contact: Linda Hodges hikerhodges@gmail.com for more information.
Buddhism and the 12 Steps 
For more information contact:
Jacque Minehart  jqminehart@yahoo.com
April
SMS Spring Practice Period
March 4 to April 23
As the days begin to lengthen and the earth warms towards Spring, we can support each other in intensifying practice to nourish what is ready to come forth.
Springs Mountain Sangha designates a period of time as a practice period, and offers several kinds of support for anyone who is wishing to deepen their commitment to or their exploration of the Way.
You may want to make a formal commitment to the practice period, or you may prefer to structure your own, on your own.  If you wish to meet with a teacher for additional support along the way, you can contact Andrew Palmer directly at alpsensei@gmail.com, or Sarah Bender at sembender@gmail.com
(Here are the continued opportunities)
Sunday Afternoon Koan Series, continued
with Sarah Bender, Sensei
We take up the sayings and koans of Master Linji, founder of the
koan school of Zen in which we practice.
At Creek Bend Zendo
7528 Jenkin Place
April 2 and 9
3:00 to 5:00 PM
contact Sarah Bender:  sembender@gmail.com
Practice Support Groups
These are chances to meet with others in a small group for inspiration and encouragement for your meditation practice
Thursday Evenings
Frank Actis and Liz Cramer, discussion leaders
When:  March 16, 30, and April 13
Time: 6:00 to 7:30 pm
Where:  Shove Chapel (side chapel)
Contact: Liz Cramer elizabeth.cramer51@gmail.com
or (719) 659-3608
and,
Friday Mornings
Clay Taylor, discussion leader
When:  March 24, 31 and April 7 and 14
Time:  9-10:30
Where:  Clay Taylor's house 1510 Hermosa Place 80906
Contact: Clay Taylor at (719) 217-2065
---
 The Bright Road
Residential Meditation Retreat


April 19-23
with Senseis Sarah Bender and Andrew Palmer
  Franciscan Retreat Center
Colorado Springs
The retreat will begin with supper April 19, end early afternoon April 23
For more info or for registration form:
Steve Milligan
steve_milligan08@comcast.net
cost: $500 (double), $600 (single)
registration deadline April 2nd will be firm
---
Looking Ahead
Zen Threads:  May 6th Nanette Phillips
Branching Streams Flow in the Darkness 
Suzuki Roshi
a book study, led by Clay Taylor
Clay Taylor is a long standing member of Springs Mountain Sangha and a lay teacher in the Soto Tradition under the lineage of Suzuki Roshi.  This will be an 8 session study beginning in May.  More to follow!
Opportunities for Engagement
In the wider community (not sponsored by SMS)
Mindfulness Classes for Youth
For more information, see www.webofconnection.com
or contact Ayya at dhammadhira@gmail.com
About Dana
We depend on the generosity of our members to support the work of our sangha. Donations are gratefully received in the Dana bowl in the alcove of the meditation hall in Shove Chapel. Also, everyone is invited to contribute flowers for the altar and cookies for Community Nights.
We now accept PayPal donations. You can get to the SMS PayPal link on the SMS web site at: http://www.smszen.org/donate.html or by selecting the donate icon: