Joan Sutherland, Roshi
Open Source Founding Teacher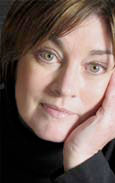 Joan Sutherland, Roshi is the founder of Awakened Life, and served as Holding Teacher for Springs Mountain Sangha for many years. She retired from active teaching in 2014 but continues her work through the Legacy Fund, established to provide for the organization and dissemination of her teachings. The Fund's first offering is Acequias & Gates : Miscellaneous Koans and Miscellaneous Writings on Koans, published in the spring of 2014, and available here.
She remains deeply involved in re-imagining the koan tradition from its root spirit and exploring its relationship to creativity. She lives in Santa Fe, New Mexico and is also the founding teacher for The Open Source, a network of communities that includes Springs Mountain Sangha in Colorado Springs, Colorado, Wet Mountain Sangha in Pueblo, Colorado, The Crimson Gate in the San Francisco Bay Area, and the Desert Rain Zen Group in Tucson, Arizona. She is one of the founders of the Pacific Zen School, an innovative contemporary koan school.
She is also a writer and a translator from Chinese and Japanese. Her work has appeared regularly in Shambhala Sun and Buddhadharma magazines. She is collaborating with John Tarrant on a new translation of the Blue Cliff Record and is also dreaming a book whose working title is The Radiance of the Dark, on the profound potential of the ancient, underground currents of the koan tradition. Before becoming a Zen teacher, she worked as a scholar and teacher in the field of archaeomythology, and for nonprofit organizations in the feminist anti-violence and environmental movements.
Links to Joan's articles and talks are available at awakenedlife.org