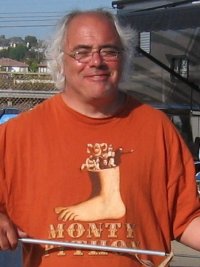 Dear  Springs Mountain Sangha… Today is a wonderful, wonderful day in the life of the Open Source, of which we are a part… and so in the life of our Sangha, in your life and mine! This evening, Tenney Nathanson, our brother in the Dharma who lives and teaches in Tuscon, Arizona, with the Desert Rain Zen Group, will become the third Open Source Sensei. Please send your blessings in whatever way you do that!
Here's a link to Tenney's web page, so you can get to know him. He's a poet, a professor of English, father of 7, and a really generous, insightful, dear man.
May we travel with Tenney in our hearts, in gratitude for his generosity in taking up the work of teaching and fostering the Dharma; may we dedicate ourselves to continuing as his companions on this great Way, and may all beings take comfort and joy from the creative practice that flows from this place.
Yours,
Sarah Bender