Sarah Bender, Roshi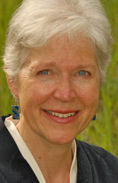 Sarah, our resident teacher, began Zen practice with the Honolulu Diamond Sangha in 1979 and has studied with Joan Sutherland, Roshi, and David Weinstein, Roshi, since 1997. From 2001 to 2006 she served as the meditation instructor for SMS, and in 2006 she received authorization to teach from Joan Sutherland, Roshi, becoming a sensei with Sutherland Roshi's Open Source and our first resident teacher. From 2007 to 2013 Sarah served as Cadet Chapel Buddhist Program Leader for the United States Air Force Academy. She also serves as a holding teacher for the Wet Mountain Sangha, in Pueblo. She received full transmission from Joan Sutherland, Roshi in June, 2017.
A learning specialist in private practice in Colorado Springs, Sarah has two children, Joe (an independent filmmaker in Brooklyn, NY) and Laura (a Service Development Advisor for NZ govt. in Wellington, New Zealand).
Sarah gives talks, leads classes and retreats, and works with individual Zen students. She loves collaborating with others on this path of awakening, to use and forge tools for living lives of kindness and joy.
Andrew Palmer, Sensei
Andrew Palmer, Sensei, began practicing with Springs Mountain Sangha in 1999, was named a meditation instructor in 2007, and was authorized to teach by Joan Sutherland in February 2011. In addition to working with Springs Mountain Sangha, Andrew is the resident teacher for Wet Mountain Sangha in Pueblo, and in October 2013 began serving as the Buddhist Program Leader for the United States Air Force Academy Cadet Chapel. Andrew's love of koans and affinity for the ancestors combines with an everyday, ordinary-mind-is-the-way approach to practice, where awakening is always readily at hand. Andrew lives in Colorado Springs with his wife and son. Andrew's web site can be located at http://www.bowandroar.com/
David Weinstein, Roshi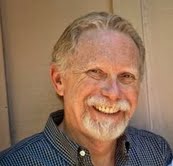 David Weinstein, Roshi, is a lead teacher with Pacific Zen Institute. David lives in Oakland with his wife, where he is a psychotherapist specializing in addiction and spirituality. His teaching emphasizes ways of discovering true Zen practice in the midst of ordinary life. He is especially interested in helping people cultivate an appreciation of koan practice as a way of recognizing our lives as works of art.
David has come to Colorado Springs to lead a number of retreats for SMS, and continues to work with a number of our members. His ongoing support at a distance is much appreciated.