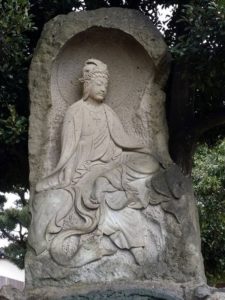 Dear Bodhisattvas,
Here begins Springs Mountain Sangha's 2017 practice period, March 4 to April 23! You might see it as a time of rededication to awakening, the way and our companions. Or it may be something else for you.
A time to rest in the vast arms of the moment as often as possible. That's a discipline all of its own.
A time to clear away whatever is finished, whatever is simply noise, to free the field for hearing the song of what's beautiful, coming towards you.
A time to respond with courage to the suffering of the world, as it lands on your doorstep or in your heart.
A time to ask the questions you are usually too busy to ask.
A time to subvert delusions and heal divisions.
Or other……………..
This practice period begins close to the Tibetan New Year and to the start of Lent, and straddles the vernal equinox. It's a time of rising energy, of turning towards the unfurling of the new.
Right away there's a retreat offering from Andrew Palmer and Wet Mountain Sangha:
Nothing Hidden Koan Retreat
Offered by Wet MountainSangha
March 10-11, 2017 with Andrew Palmer, Sensei
at The Center for Inner Peace, Pueblo
For more information contact Andrew at alpsensei@gmail.com
or visit www.wetmountainsangha.org
And to support our resolve and nourish our awakening during this time, SMS will be offering the following, in addition to our regular schedule:
Sunday Afternoon Koan Series
with Sarah Bender, Sensei
sayings and koans of Master Linji, founder of the
koan school of Zen in which we practice.
At Creek Bend Zendo
March 12 and 19, April 2 and 9
3:00 to 5:00 PM 
contact Sarah Bender: sembender@gmail.com
Practice Support Groups
We will have a daytime as well as an evening support group during our practice period.They are to bring forward what is alive for us during this dedicated time.  We will have a period of sitting followed by an hour of discussion.
Friday Mornings
Clay Taylor, discussion leader
When:  every Friday, March10- April 14
Time: 9:00 to 10:30 am
Where:  Clay Taylor's house
1510 Hermosa Place
Colorado Springs, CO  80906
Contact: Clay Taylor at (719) 217-2065
And
Thursday Evenings
Frank Actis and Liz Cramer, discussion leaders
When:  March 16, 30, and April 13
Time: 6:00 to 7:30 pm
Where:  Shove Chapel (side chapel)
Contact: Liz Cramer elizabeth.cramer51@gmail.com
The period will conclude with our Spring meditation retreat:
April 19-23
with Senseis Sarah Bender and Andrew Palmer
  Franciscan Retreat Center
Colorado Springs
The retreat will begin with supper April 19, end early afternoon April 23
 For more info or for registration form:
  Steve Milligan
cost: $500 (double), $600 (single)
registration deadline April 5th will be firm
Some more notes will be coming your way, but for now, let me wish you a nourishing, challenging and beautiful practice period. May it bring good to a world that needs us.